Lucknow:  Asthama is one of the most common respiratory diseases in the world today.   As the Asthma day is observed all over the world, newztrack.com tells you about some famous celebrities who battle with the life-threatening disease every day.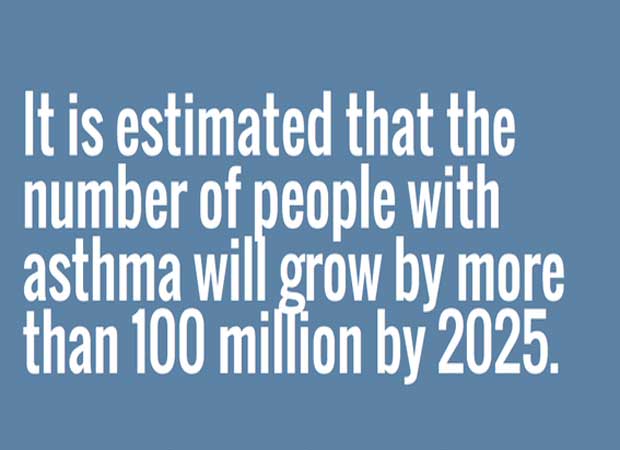 SPORTS
David Beckham:
The world's most well-known footballer had asthma! This football player like his Class of '92 team mate suffered from the condition but kept the condition hidden from his fans for a pretty long time, until the day he was spotted using an asthma inhaler.
The disease didn't really stop the duo from playing the part in the most successful club side in English football for the better part of a decade.
Jerome Bettis:
Jerome was diagnosed with asthma when he was 15 years old. Bettis admits that he was concerned that he would no longer play sports, but his parents encouraged him to keep playing football but also listen to the doctors. The disease almost cost him his life, as he had a serious asthma attack during an NFL game in 1997.
ENTERTAINMENT
Jessica Alba:
Hollywood comedy actress Jessica Alba had suffered a severe episode of asthma attack in her childhood that almost caused lungs to collapse. 'I spent a lot of time in the hospital when I was a kid,' she mentioned in an exclusive interview published in the Catalina Magazine.
Amitabh Bachchan:
Age has never been a barrier for Big B. He defeats all the challenges on his way to catch hold of victory every single time, and asthma is one of them. 'I am asthmatic so an asthalin pump is a regular in my pocket at all times,' he once wrote in his blog.
Lindsay Lohan:
Born on July 2, 1986Lindsay suffers from asthma and related pulmonary problems which flare up periodically and she sometimes has difficulty in breathing.
The actress, singer and model had also stints in rehab.
Charles Dickens:
Though Charles Dickens is a household name recognized the world over, what many people do not know is that he suffered from asthma for his entire life.
In David Copperfield, Dickens's biographical novel, the character Mr. Omer suffers from Asthma. This character depicts Dickens's own struggle with chest trouble. There is also mention of asthma and hay fever like symptoms in another play House words.
But by being incorporated into his work, asthma not only shaped Charles Dickens's life but also his creativity.